What are Mest Seed NFTs?
ashu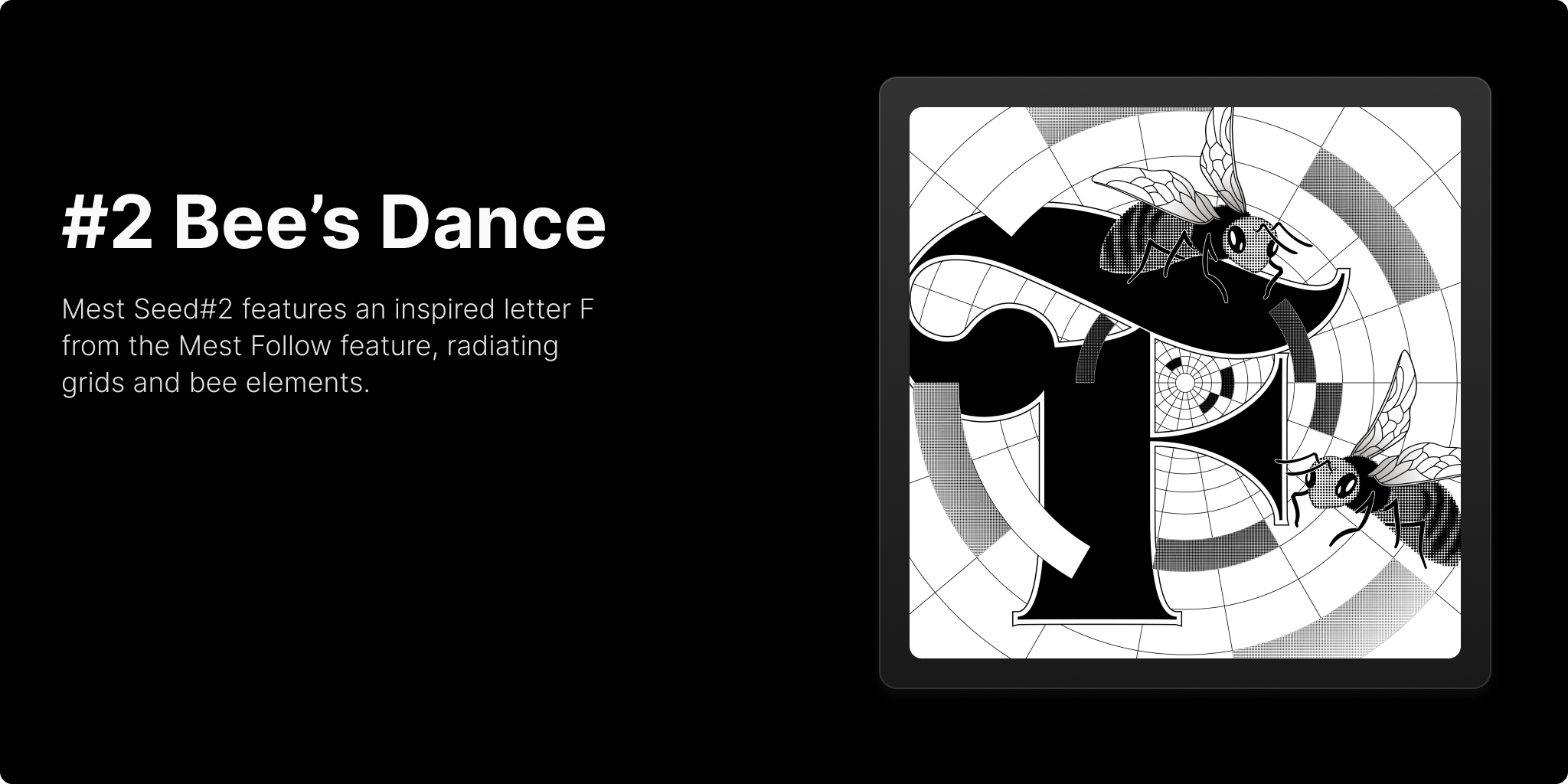 🌱 Mest Seed - Where innovation takes root.
We always trust NFTs are more than just aesthetics, they also should be useful and functional to win the community's long-term attention and support. The Mest Seed NFTs is a unique badge of achievement within the Mest community, signifying the shared growth between Mest and its users.
Mest Seed NFTs, as our community's incentive, will only be limited edition. Each series will have a unique theme and metaphor from our story.
Mest Seed #2
Our third NFT features an inspired letter F from Mest Follow feature, along with radiating grids and bee elements, inspired by Jay Chou's 稻香.
You can claim the Mest Seed NFT#2 by participating in MestQuest and other events.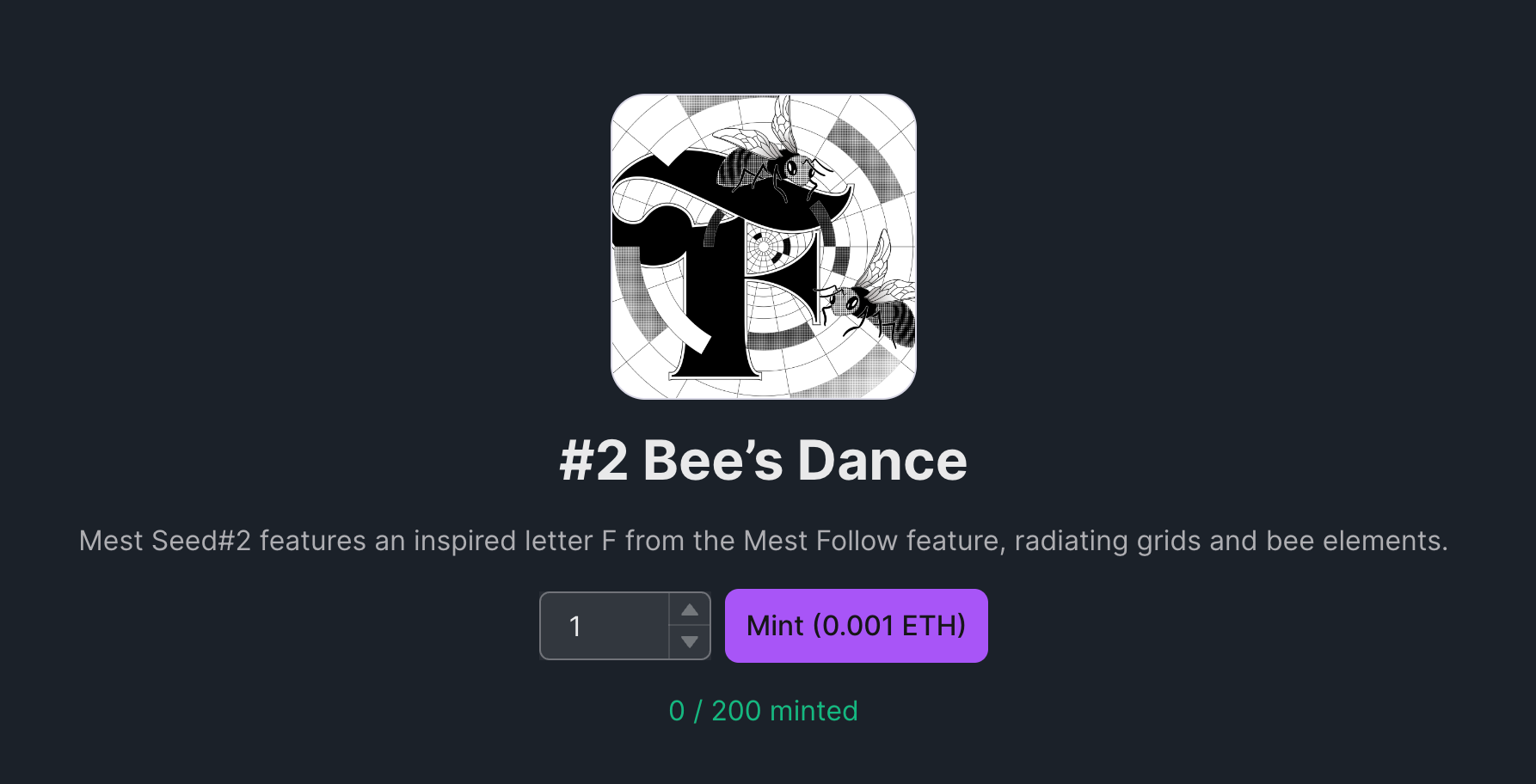 Mest Seed #1
Our second NFT design features a Mest AI-inspired letter A and the symbolic owl of wisdom referenced in Jay Chou's 以父之名.
Mest Seed #1 NFT for beta users is now closed.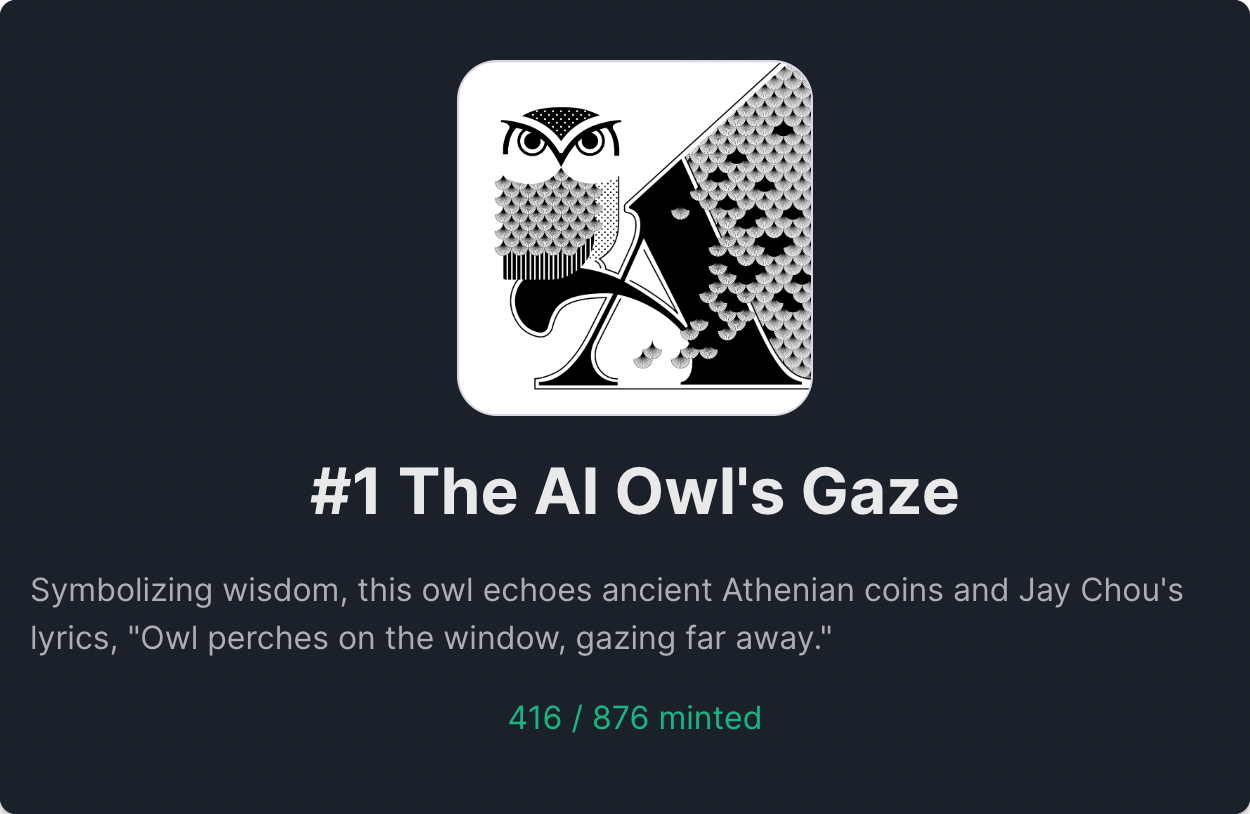 Mest Seed #0
Our first NFT design features a wallet-inspired letter "W" and a coin from Jay Chou's 米兰小铁匠, referencing the Lombardo-Venetian Kingdom's centesimo.
Mest Seed #0 NFT for alpha users is now closed.