What's new in Mest RC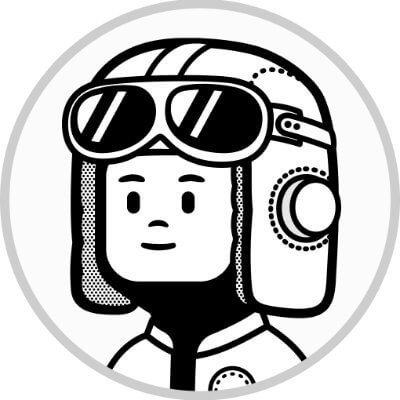 Mest Team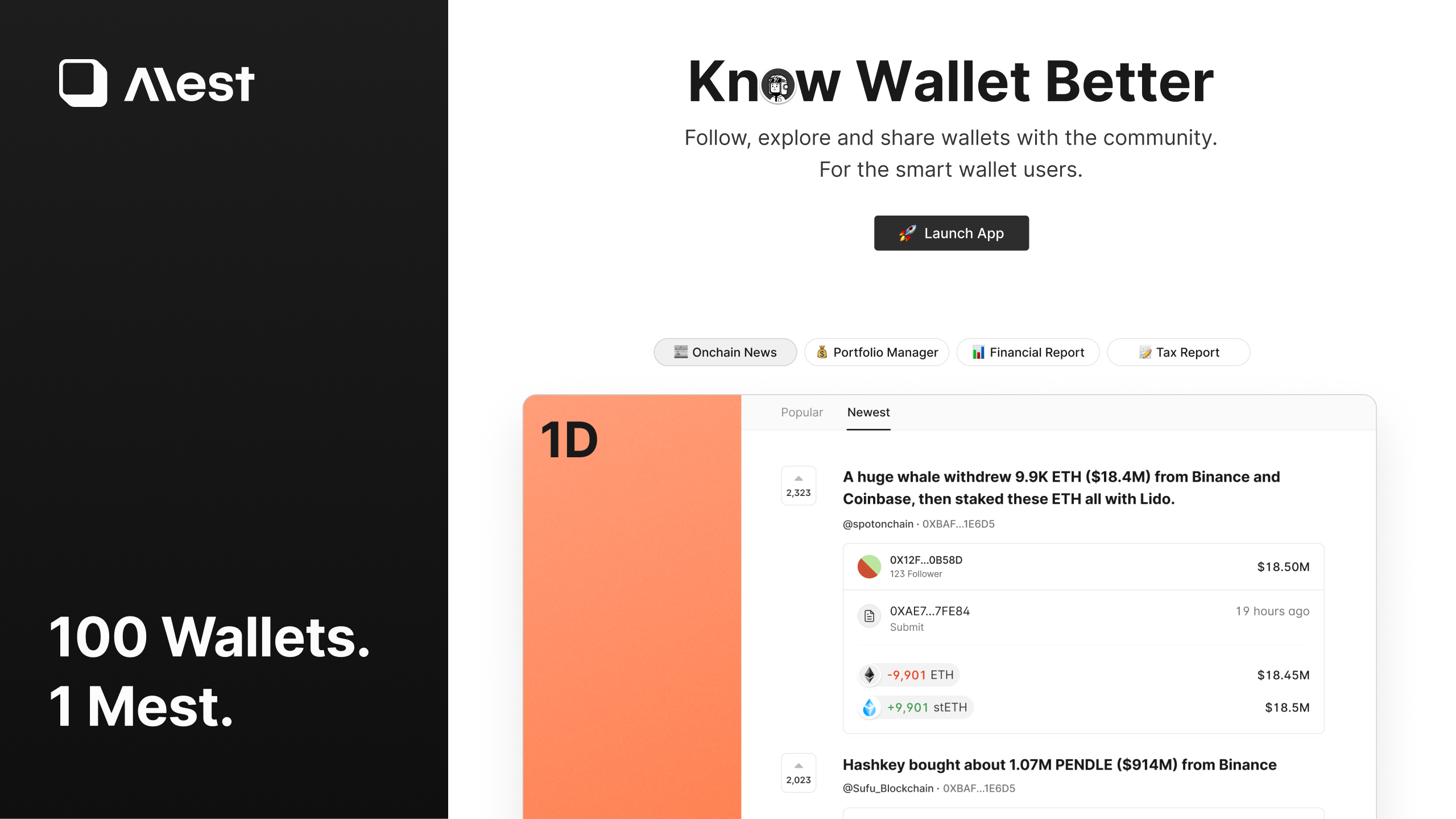 Mest gained attention with a Web3 + AI demo three months ago. Now, we're striving to be a key player in the "world game" of Ethereum, focusing on wallet scenarios and addressing the core issue of costs and taxation.
100 Wallets. 0 Chaos.
Mest starts with multi-wallet management as the foundation for controlling your on-chain assets. From there, we'll guide you step by step in addressing questions like tracking your holdings, measuring earnings, and handling taxes. But first, let's explore the changes in Mest RC.
100 Wallets. 1 Mest.
Manage your wallets like Spotify playlists. Create themed wallet lists, add addresses, and customize with ease through editing, dragging, and renaming. Effortlessly control your assets.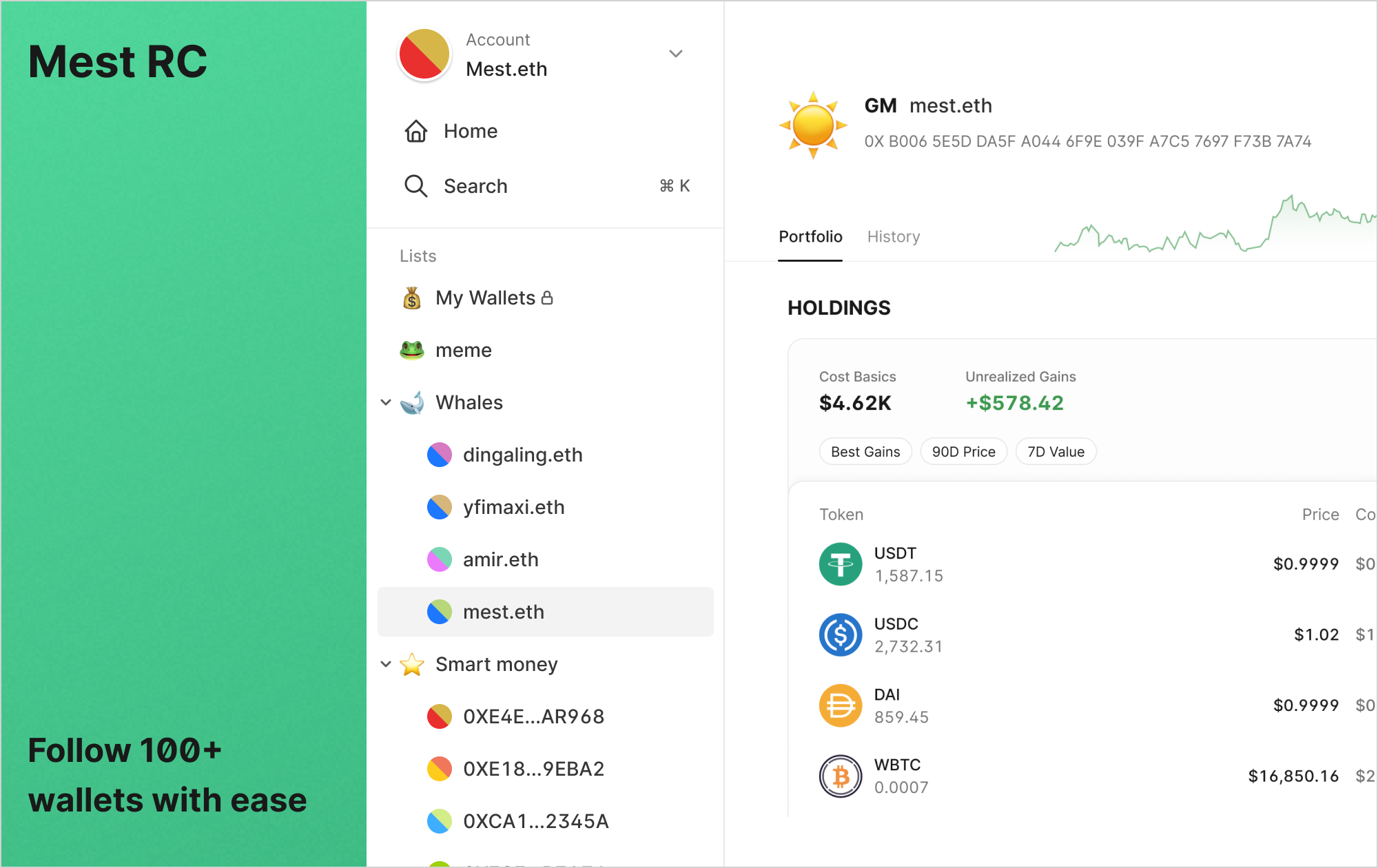 100 Wallets. 100 Views.
Be the master of your assets. Track costs, cash flow, and transaction history. Explore on-chain asset reports like financial statements.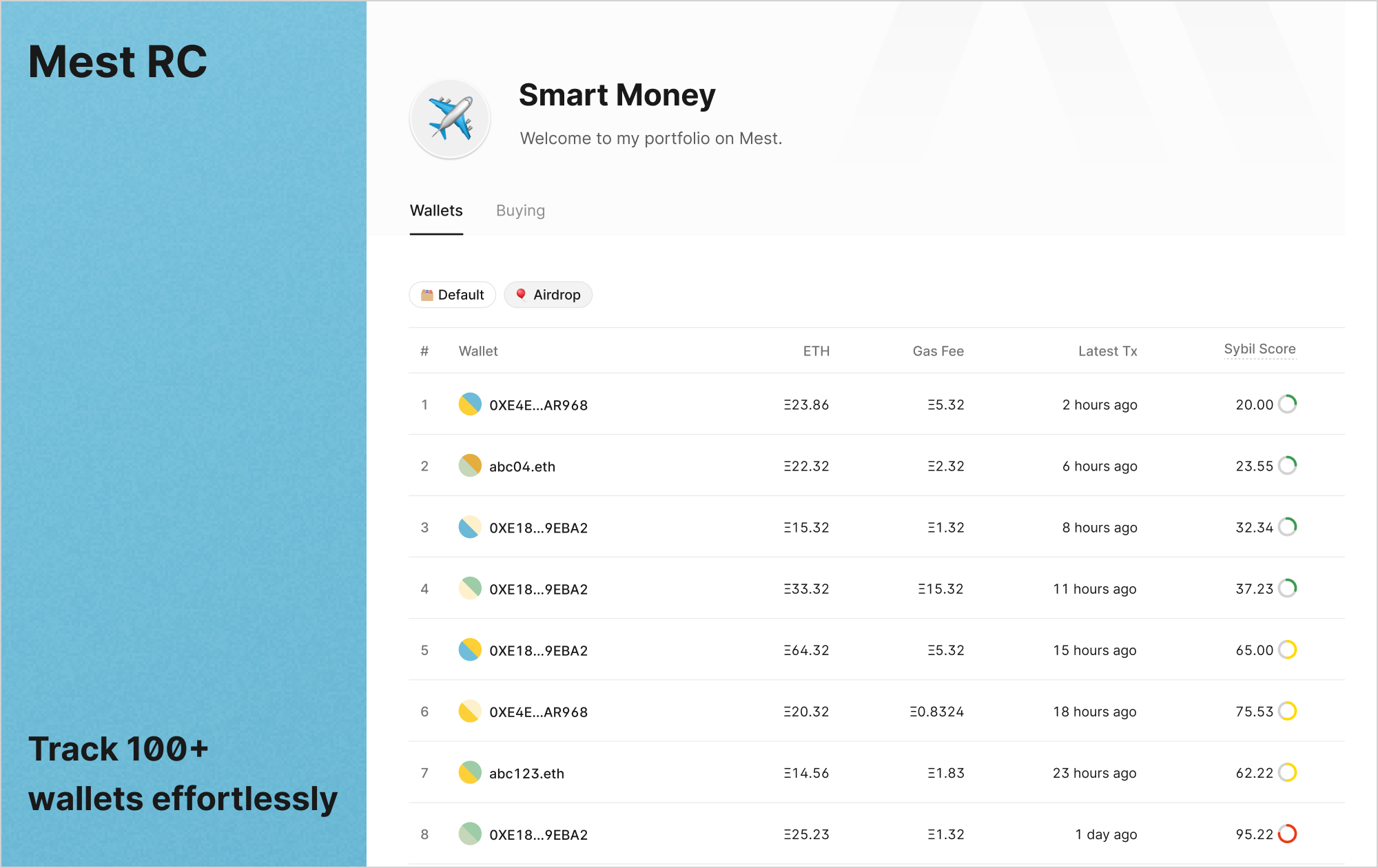 100 Wallets. 100 Shares.
You can share your wallet addresses, lists, or transaction records your way. Mest's got your back in making better connections.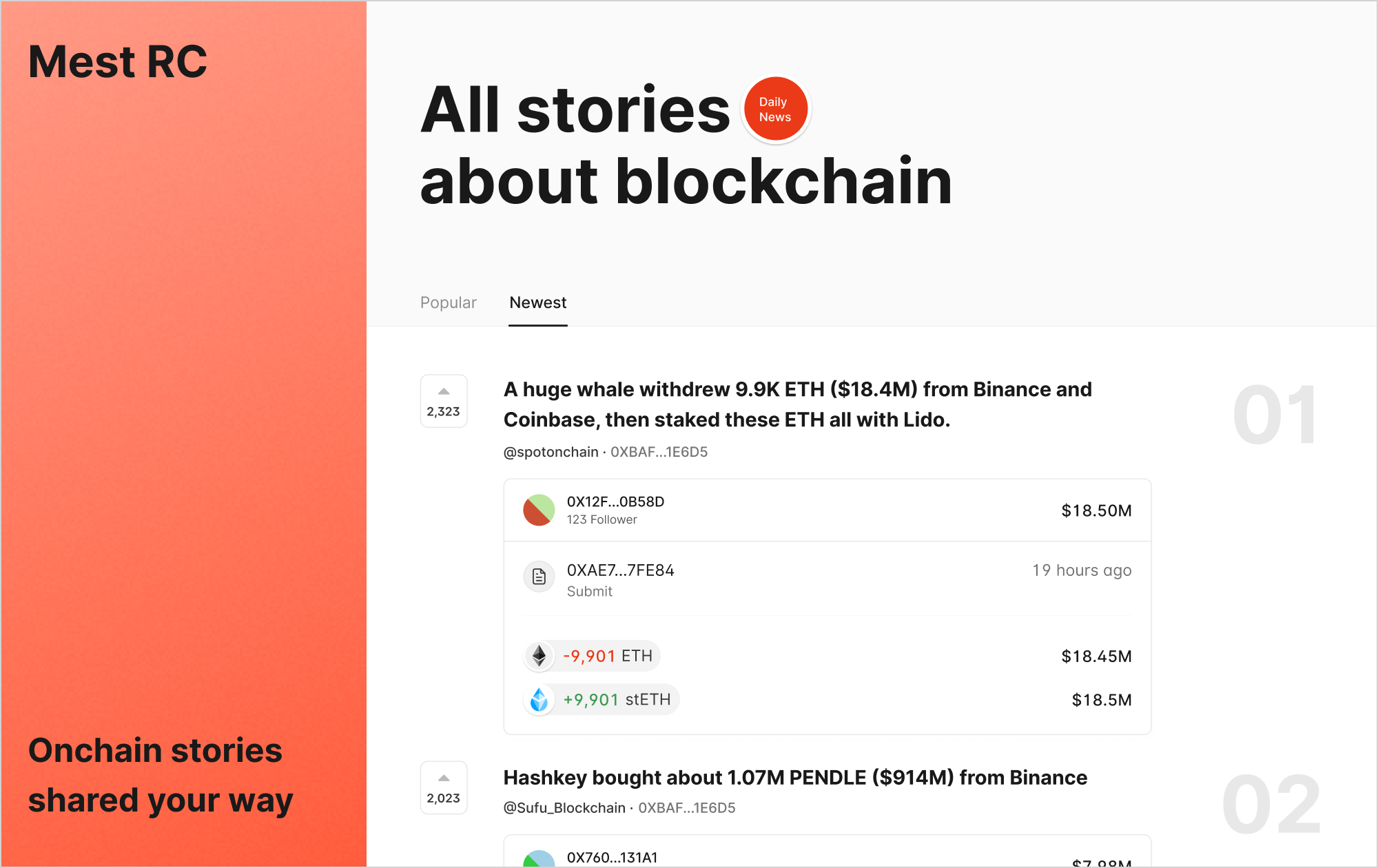 Join us on Discord or visit Canny to provide feedback anytime. We always value your voice.